Marketing for Businesses: Instagram Stories
Instagram Stories for Business
Tell a story
If you are already on Instagram and have active followers, Instagram Stories is a great tool which allows you to create light-hearted and ephemeral content and to emotionally engage with your followers.
Even though Instagram is the ideal platform to showcase those special and exclusive moments in your life. With Stories, you can share the goofy, fun and fleeting backstage moments. Tell the story that is behind the posts on your feed, a bonus for those marketing strategies that are based on content and storytelling.
This trend allows you to connect with your target market throughout the day using favored content to post spontaneous and organic content. The new approach for companies is to tell original stories that reflect authentic moments that are live or happening now. Instead of the traditional publicity that can be found on any other channel.
In this case, your followers become a part of your day-to-day life and are not just customers. The interesting aspect of this approach is that although you need to constantly create content. The posts are easier to produce, take less time to make and can be easily edited with the included tools to add the necessary creative flare.
Learn how to make your own logo for your business in a few easy steps
Types of Content for Instagram Stories :
Show what happens behind-the-scenes. Showcasing how things are done in your company can build and maintain trust among your followers.
Share tutorials or DIY projects. Provide solutions and show how the company's products or services are used.
Limited time offers and promotions. Creating a sense of 'urgency' drives customers. Design a strategy of 'flash' sales that generates the need for them to purchase your product, or use your service, as soon as possible.
Support communication from other channels. This remarketing action will remind customers that a purchase is pending.
Invite your followers to see your latest Instagram post. Also with this way, you can increase engagement with your content.

'Teaser' Campaigns. Since the information is available only for 24 hours use this time wisely to create engagement with your product or activity.
Followers choose whether to watch your story.  In addition, you can constantly post content without being invasive.
It creates loyalty and interest.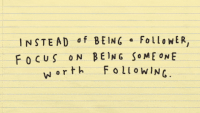 If you are able to create interesting and authentic content you will have followers watching your stories every day.
Constant presence.
It creates brand recall and allows your followers to receive instant information. They can tell, and share, the story of your company. Share stories constantly, in this way you will continue to appear and be visible at the top of your followers' feeds.
Make the most of your active follower base.
You do not have to expend effort and grow your followers from scratch. You already have them, so it is better to focus on exploring the potential of this tool to broaden your base. Thanks to hashtags, location stickers and the Discover section you can increase your chances of being found.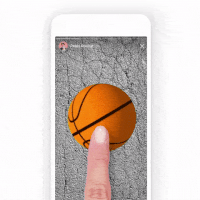 Generate live content.
Live streaming videos have great value and while Instagram does not allow very long videos to be shown. Which is what happens with Facebook or Periscope, it could become a useful interactive feature.
Nowadays we live in an attention-based economy, which is why it is essential to tell stories and turn them into brand stories. Remember that since it is a visual social network the shareable content must be of high quality to grab people's attention. Personalize your stories to stay consistent with your brand. The key is to adapt the content to the target market and to post at optimal times to gain visibility.
Learn how to make a captivating flyer for your business
How can you add branding to your stories?
In any of the actions in which you use Instagram Stories, it is important to use the same design elements to maintain a coherent branding.
Fonts.
It is important to limit the number of fonts used so as to maintain brand identity. If you only have a logo at the moment and you do not have an identity manual, use a font that complements the one used in the logo. As a result, it can help reinforce the message and create a connection with the logo.
Even though there are many fonts associated with other brands, the combination that you choose should focus on creating easy brand recognition.
Colors.
Always keep in mind the color palette associated with the brand logo and image. It creates a uniform brand identity and allows followers to easily recognize your brand.
Images.
They must reflect the personality of the brand which is defined by the graphics and textual elements. Choose images that represent your followers. For instance, if your brand is very fun and energetic it is advisable to use bright, lively colors with little saturation. If you are trying to portray seriousness and professionalism, then neutral, balanced and minimalist colors should be used.
Standardize your posts.
It is ideal to create predetermined design templates for different posts using the same style, colors, and fonts so as to be able to quickly and easily make posts with great content. The public will recognize the post and quickly associate it with the brand.
Ultimately, the main goal of social networks is to generate brand presence. The brand is not just the image on the logo, it is the brand equity that is offered and which allows us to identify it over others, always with the same style and personality. Meanwhile, the followers must be able to watch the story and associate it with the brand. To achieve this, a clear, coherent and consistent message must be broadcast that will capture their attention.
Desygner allows you to customize your Instagram stories while keeping the same consistent design and brand identity. Thus, generating an impact each time your brand shares its moments to Instagram Stories.
Please feel free to comment with any suggestions or visit our Instagram to find some inspiration @desygnerapp